Sudden Oak Death is a tree disease caused by the plant pathogen Phytophthora ramorum. The disease kills some oak species and has had devastating effects on forests in California and Oregon. Read more about Sudden Oak Death.
News
New CA nurseries and a possible new P. ramorum host discovered during spring surveys, while WA surveys come back all negative. Read more…
CDFA reviewing pest ratings for Phytophthora species, comments requested. Read more…
Japanese larch positives found for the first time in France. Read more…
SODMAP call for submissions now open! Submit today. Read more…
UC Cooperative Extension hiring a Forestry Advisor for Mendocino/Lake Counties. Read more…
Resources on P. tentaculata, recently found in native plant nurseries and restoration sites, can be found on the new CalPhytos.org web page.
New THANQs – FAQ Resource for Tree Health Questions
Help stop the spread of forest pests – including Sudden Oak Death – on firewood! Check out the website of the California Firewood Task Force.
Calendar of Events
2/1–3/18 – 2018 California Native Plant Society Conservation Conference; Los Angeles Airport Marriott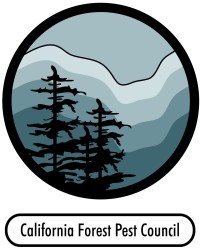 The California Oak Mortality Task Force is a task force under the California Forest Pest Council.